Document Library
Welcome to the Document Library. Below are PDF copies of the documentation raised as part of the Adam Park Project and the surveys undertaken on the estate. Please feel free to peruse at your leisure. All copyright lies with The Adam Park Project
The Tiger's Companion – A one stop guide to the organsiation, uniforms, equipment and weapons of the Cambridgeshires and 41st Regt IJA  for all those wanting to know a little bit more about what exactly was found in the gardens at Adam Park The Companion Guide V1 d3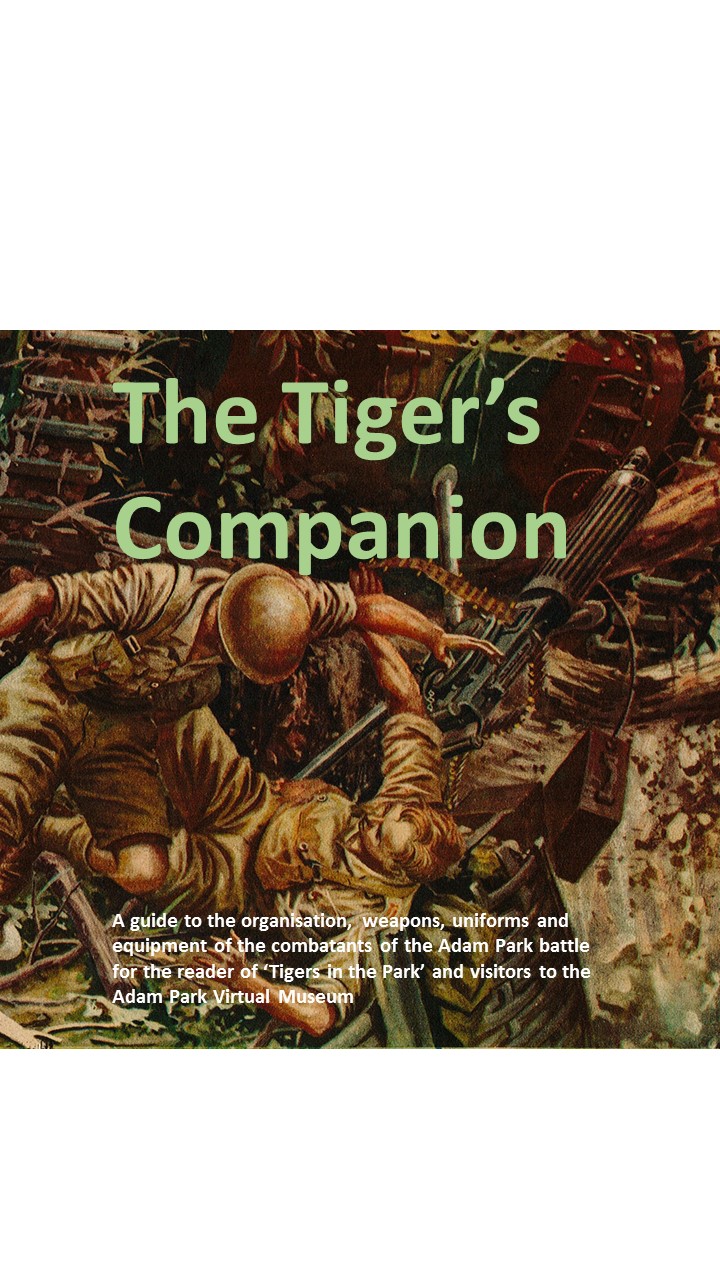 Bukit Brown – Suffolk Hill Documents
Prior to the building of the new bypass – TAPP put forward a proposal for the surveying of Hill 160 – Bukit Brown in order to locate the graves of missing Suffolk men last known to have been buried in the area. The work went but had to finish early when we started to find UXB's – the finished report was never issued. Here is the collection of documents associated with that work.
Charles Thrale's Catalogue
RAA The Valleys – Charles Thrale
Survey Report for Hill 105
December 2016 – Written and compiled by Martyn Fryer who has done amazing work on Hill 105 and the Beds & Herts Regiment's fight for the hill, this report documents the finds and information that has been unearthed to date on the site. We hope this document will be used to promote a fuller survey of the area. The Hill 105 Report V4
The Great Bullet Debate. The great thing about having a Virtual Museum is that we can easily accept and process new documents and ideas. Jean – Loup Gassend contacted TAPP in 2017 with an alternative and far more plausible idea for the cause of the damage to the cartridges and bullets found on site at Adam Park. Its all about Hot Lead !!
Survey Reports for TAPP 2009 – 2015
Survey Report 1 – 20 Adam Park – Download
Survey Report 2 – 10 Adam Park – Download
Survey Report 3 -17 Adam Park – Download
Survey Report 4 – 18 Adam Park – Download
Survey Report 5 – 126 Watten Estate Road – Download
Survey Report 6 – 2 Adam park – Download
Survey Report 7 – 17 and 8 Adam Park – Download
Survey report 8  - 8 Adam Park – Download
Survey Report 9 – 19 & 20 Adam Park – Download
Survey Report 10 – 17 Adam Park – Download
Survey Report 11 – 16 Adam Park – Download
Survey Report 12 – 11 Adam Park – Download
Survey Report 13 – 12 Adam Park – Download
Survey Report 14 – 15 Adam Park – Download
Survey Report 15 – 7 Adam Park – Download
Survey Report 16 – 9 Adam Park – Download
Survey Report 17- 17 Adam Park – Download
Survey Report 18- 10 Adam Park – Download
Survey Report 19- 3 Adam Park – Download
Survey Report 20- 6 Adam Park – Download
Survey Report 21- 13 & 14 Adam Park – Download
Survey Report 22 – 159 Mount Pleasant Road - Download
The Final Report V1 D3 – Download
The Chapel Mural – Report 2 by MAEK –  TAPP Report final 1
War Art Preservation and Guidance Notes from English Heritage - War Art preservation